Goverdhan Polygran
Private Limited
LEADING MANUFACTURERS OF
HDPE, LDPE, LLDPE & PP GRANULES
WE ARE THE MANUFACTURER,SUPPLIER, IMPORTER & EXPORTER OF
RECYCLED PLASTIC GRANULES
Leader in ecology friendly
Plastic granules
With a business vision and a green initiative to replace older methods of plastic manufacturing, aimed at providing sustainable environment friendly plastic solutions for industrial usages. We nidhi enterprises 30 years old well known company in delhi now starting in gujrat also as GPGPL. as a manufacturer, supplier and trader of plastic granules and recyclable plastic scrap.
With a mission to emerge as a leader in supplying ecology friendly plastic granules driven with persistent research, quality delivery and commitment towards sustainable environment, GPGPL has grown into a market leader offering an extensive variety of plastic solutions including Plastic Granules, LD Aglo, LDPE Granules, HDPE Granules, LLDPE Granules, PP Granules and HDPE Granules.
The company employs the best natural resources for making plastic granule in its modern and state-of-the-art manufacturing facility to be further used in producing utilities and products in industries as Roto Moulding (Water Tank), ACP Sheets, Auto Engineering, Component, Plastic Chair, Household items and others.
Everything you need to know about
Recycled Plastic Granule Manufacturer
The climate problem has compelled humanity to reconsider from electricity generation and storage to agricultural activities and transport. Plastic's role in society also has been investigated; the pervasive and once innovative material is utilized for all, from food and beverage vessels, cosmetics packages, and toys, to automobile parts and consumer technology.
Plastic is beneficial, but several of its raw elements are fossil fuels, a finite resource. Plastic is frequently wasted after it has completed its functional role. This plastic debris can endure for thousands of years in the environment, breaking down into tiny elements that eventually enter the water cycles and food system.
Plastic waste is being recycled more and more into flakes or pellets that could be remoulded into new goods. Worldwide, brands progressively utilize recycled plastics instead of virgin plastics in their packaging products. However, one example is better plastic, a product developed by an Indian business based on patented plastic recycling technologies.
As a consequence, recycled granules are constantly high-quality and close to virgin-quality. The inclusion of quality polymers enables it to achieve the stringent thermal and mechanical qualities demanded by high-performance automotive and commercial items. We are among the best Recycled Plastic Granule Manufacturer in India
Goverdhan Polygran Private Limited is an environmentally aware firm that strives to repurpose waste plastic that is frequently released into the ecosystem. The waste plastic is utilized to make the highest grade Plastic Granules, which may be used to make a variety of plastic products. We are well-known in our community as a reliable source of Recycled Plastic Raw Materials. We have established ourselves as a Recycled Plastic Granules Manufacturer in the Indian marketplace. Our recycled plastic granules skills assist our consumers in lowering resource prices, recovering value, and improving product consistency, allowing them to concentrate on their core operation.
Compression moulding, highly reinforced composites, powder coating, 3D printing, and other demanding technologies utilize precisely milled recycled plastic granules. The powder could be used straight or mixed with lubricants, modifiers, additives, and reinforcements before being molded into basic shapes without any internal tensions for compression moulding.
Recycled plastic granules are dependable raw materials that can be used in various applications. The granules could also be customized and fine-tuned as customer-specific compositions to fulfil requirements for mechanical qualities, ease of processing, colour, and other characteristics.
Could be made from recycled plastic granules.
The high-quality recyclables could be customized as compositions to satisfy clients' unique needs and converted to varied usage in a range of processes. We work with customers to develop the best solution for their needs. We are one of the best Recycled Plastic Granules Manufacturers in India.
GET AN IMMEDIATE
BUSINESS QUOTE
Goverdhan Polygran Private Limited​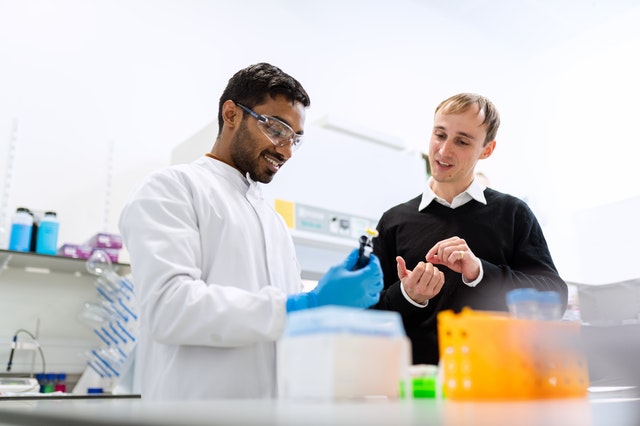 HIGHLY QUALIFIED PERSONNEL
The people at GPGPL are consisted of seasoned, highly qualified professionals with expertise in their area working :
• Chemical Engineers
• Manufacturing Professionals
• Technicians
• Quality Controllers
• Office Administrators
After being processed in our world class machinery, the samples of our finished products are tested by our quality analyzers for any discrepancy on the parameters of plastic granules.
Strength
Density
Colour Quality
Thus our constant efforts for quality have won us the laurel of a client's confidence and loyalty.
After sales service plays an important role in customer satisfaction and customer retention.
It generates loyal customers and increase a brand value.
A satisfied and happy customer brings more individuals and eventually more revenues for the organization for long time.
To take our quality initiatives, a step ahead to provide our client better products, we have an in-house well facilitated research laboratory manned by experienced analysts and scientists to improve quality of raw material as well as come up with better plastic granules and recyclable plastic solutions.